Hello! My name is Kalyssa Boswell. When I was 17 I felt God clearly call me to be a missionary to the nations and have been excited ever since to pursue what God has for me.
Over the last year I have been a missions intern with The Table Church and we have been able to develop a plan for a missions trip this summer. I have the privilege of volunteering with Euroreilf and the refugee program on the island of Lesvos, Greece. Eurorelief partners with the Greek government to provide housing, non-formal school for kids, distributions, and more for the refugees coming to Greece through the borders of Turkey.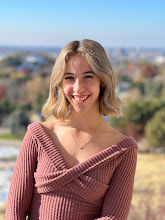 The refugees coming from the 10/40 window will try to boat and even in some cases swim across the Aegean sea, fleeing their countries and trying to get a better life for them and their families. I am going to have the opportunity to serve in different capacities in the camp, building shelters, working with kids in extracurricular activities, sharing the amazing love of God and so much more. I am planning on working in the camps for about 6 weeks and will be finishing my missions trip in Pembroke Dock, Wales with the Baves. They are a couple serving as missionaries/lead pastors in their community. They reach the British through a multi-denominational church sent through FMI. I will be partnering with them in learning their ministries and how they reach the people in their context.
I would like to invite you to partner with me and the Lord if you feel led. The first area of need is prayer-going away for 2 months is going to be very difficult. There will be spiritual attack, heartbreaking things to see, and exhausting work to do. Also, that the Holy Spirit would give me discernment and wisdom in the different situations I will be in there. The second area of need is financial support. I need to raise $5,000 for flights, food, and accommodations while there.
Thank you so much for all your support! I couldn't do this without my church family and my community coming alongside me through this.
Donate Securely