Contribute to the WFM General fund, on behalf of specific missionary families, or to individual mission projects. Make either a one-time or recurring monthly donation. The choice is yours. Don't worry, you don't need to have a PayPal account to complete the process. Simply click the donate button on your chosen fund's tab and the forms will walk you through the steps.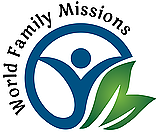 Donate Here 
World Family Missions General Fund
Large or small, any amount you give to World Family Missions is greatly appreciated. We are a 501(c)(3) exempt organization, meaning all of your generous donations are tax deductible to the extent allowed by law.
We have committed to make sure that 100% of your donation to specific missionaries or mission projects goes directly through to them,* regardless of any processing fees charged to WFM. We aim to use 5% or less of our General Fund donations to cover administration costs like printing, website management, and PayPal or bank processing fees. The rest goes to support the most pressing missionary or project needs as determined by our board. We are able to manage this because much of our staff is self-funded; either volunteering or being reimbursed through a corporate offset.
*Occasionally, if a mission/missionary is fully funded before launch, excess funds will be distributed at the discretion of the board to the mission with the next most immediate start date. This happens rarely, and is necessary to maintain our tax-exempt status in good standing.
If sending a check is preferable, you may use either of the addresses listed at the bottom of this page. A receipt for your tax-deductible donation will be mailed to you (if donating by check), or emailed (if donating via PayPal), by January 31st following the current tax year. 
Thank you for your support!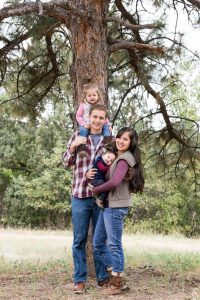 Donate Here
Jones Family Missionary Fund: Colorado & Manila, Philippines
Michael and Sarah have worked alongside Fishers of Christ Church in the Philippines. They have been involved in Bible studies, worship ministry, outreach, and youth ministry.
In 2017, after living several years in the Philippines, the Jones family returned to the United States to serve with Springs of Life Church in Colorado Springs, Colorado. Sarah continues to manage our Formula for the Philippines program in Metro Manila, and returns several times each year with a small team to minister in the area.
Follow their adventures
here on their blog
.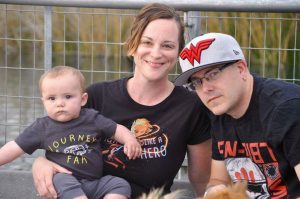 Donate Here
Erik, Michelle, & Grayson Stephen Fund: USA
Traveling ministers and musicians also known as our resident 'musicianaries'. A family of artistically-inclined missionaries who travel the country sharing their life and testimony of how they have experienced God in their lives. Erik and Michelle want to see the world come to know Jesus in the life-changing way that they have!
Erik Stephen is a Christian rapper formerly known as 'King MC'. He's been rapping since his early teen years, has put out seven albums since 2002, and began touring full time in April 2015. Michelle is an author, blogger, missionary, booking agent, music manager...gap-filler-inner... . Basically human Silly Putty that tries to fill in any cracks she can find.
Find out more by visiting their
website
.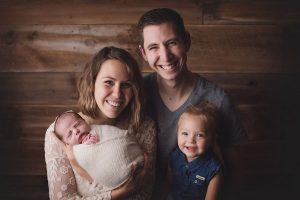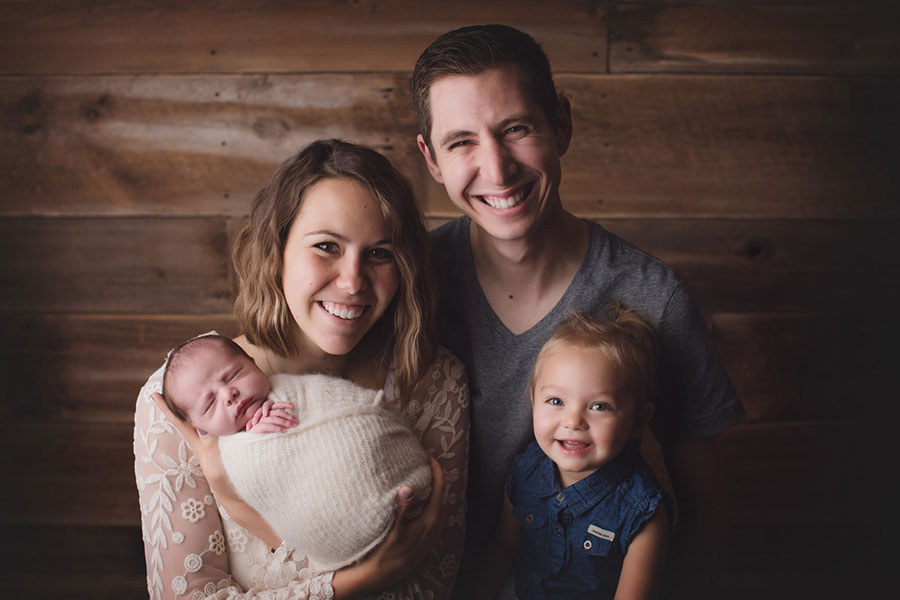 Donate Here
Max, Steffaney, Laikyn, and Kelles Thomas Fund:
Hawaii and the Middle East
We are excited to announce our newest missionary partners – The Thomas Family! They are entering a season of training, preparation, and ministry in Hawaii over the next eighteen months to two years with the ultimate goal of following their call to serve long-term overseas.
To learn more about them, click the links to their
WFM missionary page here
, or their
website here
.
Donate Here
Bishop Family Missionary Fund: Africa & Thailand
Bob Bishop, or 'Mr. X', is America's Math Magician with many years of experience in education, magic, and ministry. Bob, his wife Miriam, and his youngest daughter Brittany will be returning to South Africa and Botswana this summer to present entertaining programs in schools, churches, and ministry organizations. Topics will include the wonder of math and Gospel messages targeted to the needs of each community.

Follow their adventures
here on their blog
.
In 2016, our very own-long term missionaries, Michael, Sarah, and Eden Jones, implemented a new program to help provide nutritious food, medical assistance, education, and clothing to the infants and children in some of the poorest neighborhoods in Metro Manila, Philippines.
Many of these children go too often without anything to eat. Their young mothers, having little to no education or support, often do not know how to properly care for themselves or their children. Formula for the Philippines is a program ministers both to the practical and spiritual needs of these families. Your sponsorship helps make the program a success and puts smiles on the faces and food in the bellies of children in the Navotas/Malabon area of the Philippines.
Visit The Jones' Blog for Updates    Donate Securely
Currently our Formula for the Philippines program is fully enrolled and all children have sponsors. However, the program has ongoing needs to help cover facility rent and utilities as well as occasional medical expenses for our program participants. If you are a sponsor, or would like to donate to benefit the program, you can do so by clicking the button. Thank you so much for your support!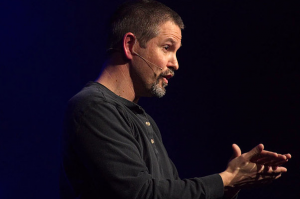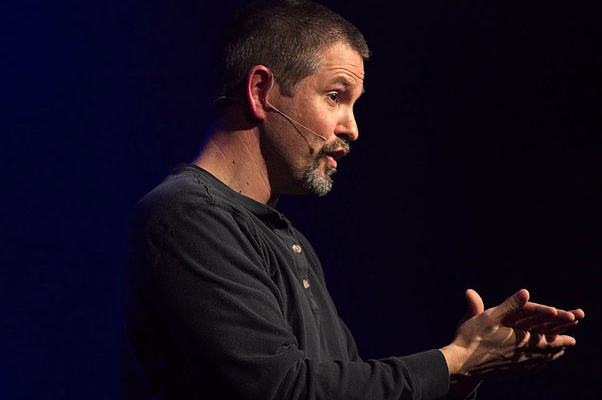 John Whittaker is a preacher, teacher and pastor. He holds theology and ministry degrees from Boise Bible College, Cincinnati Bible Seminary, and a doctorate in preaching from Gordon-Conwell Theological Seminary. John has been serving in ministry for 30 years. He has served as a Professor of Preaching and New Testament at Boise Bible College for 19 years. During that time, he also helped plant a church in Kuna, Idaho, where he led the adult education ministry and preached for 11 years. He has taught classes for Eternity Bible College and taught and preached in various places around the country and the world. Most recently, he served for nearly 4 years as one of the teaching and campus pastors at The Pursuit, in Boise.
When he's not preaching or teaching, you might find him at a local coffee shop meeting with and encouraging other local ministers. Or you could find him hanging out at home with his wife and partner in ministry, Louise, his closest friend for 30 years. Or perhaps you'll find him throwing the ball for his dogs.
He loves Mexican food, a quiet day in the woods, his family, but most of all John loves to help people see how God's word speaks to their life and his greatest thrill in life is to see people come alive to the joy of walking with God honestly, humbly, and transformationally.