We are the Syndergaard Family, Shane, Sarah, Madison (13), and KJ (6). We will be serving on
a short-term mission in Iquitos, Peru with the incredible organization, People of Peru Project.
Over the past several years we have recognized the need to serve in missions, primarily by
giving financially. This past year however, God has called us out of our comfort zone to the
mission field directly.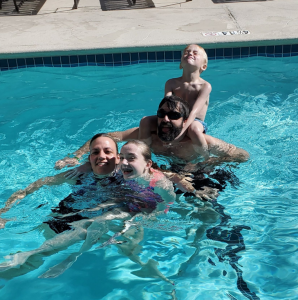 We are no strangers to serving in our local church, The Journey, and community for many years. Our service over the past 15+ years includes men's and women's ministry leadership, kids' ministry, hospitality, meals, greeting, worship, maintenance, and church council. While serving locally is so valuable we are humbled by the opportunity to serve abroad.
We are so excited to serve with the People of Peru project as this organization has opportunities that fit each one of our family's skillsets.
Shane looks forward to using his 25 yr construction background to assist in building/carpentry needs. As a registered dietitian Sarah has a heart for meeting the needs of the malnourished. Madison has a gift for evangelism, teaching children,
and worship through piano as well as dance. KJ is our very literal 6-year-old math whiz who desires to see God.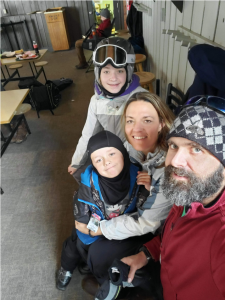 Our family has been blessed with miracle after miracle and our desire is to show the love of Christ to those around us in our everyday life and far off countries. Thank you for your support.
To Donate to the Syndergaard's Trip: World Family Missions (www.worldfamilymissions.org) will be acting as the sending organization and clearinghouse for all donations via check and PayPal. WFM will be issuing tax deductible receipts to everyone who donates to this mission trip.
Donate Securely
For details on People of Peru Project click here.