We are excited to announce our newest missionary partners – The Thomas Family! They are entering a season of training, preparation, and ministry in Hawaii over the next eighteen months to two years with the ultimate goal of following their call to serve long-term overseas. You'll learn more about them below as well as find links to donate to their mission, visit their website, and follow them on Instagram.
Visit Their Website Donate Securely via PayPal Visit Their Instagram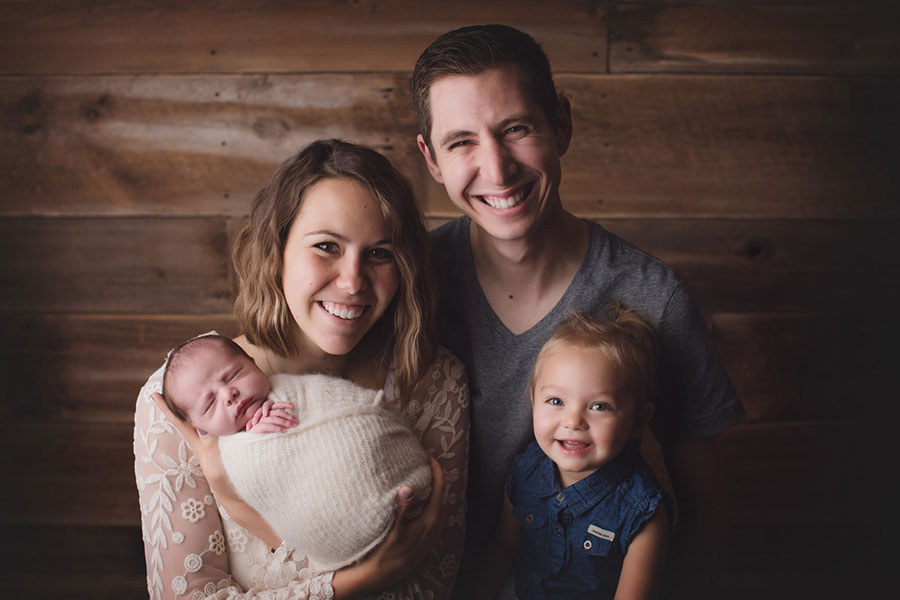 Our Missionary Story
Our journey into missionary life begins in 1955 with Max's grandparents who left everything they owned to bring the gospel to an unreached tribe in the interior highlands of Papua New Guinea. During their 12 years of ministry they planted churches, brought peace between warring cannibalistic tribes, rescued abandoned children, saved countless lives through medical care, and much more. Max grew up on those stories and from the moment he became a believer had a sense that he would follow in his grandparents footsteps.
Steffaney had her own path to becoming a missionary. After coming to Minnesota State University on a basketball scholarship she had a radical conversion experience during her freshman year. The following year she gave up her scholarship, took a semester off of school, and spent four months at Harvest School of Missions in Pemba, Mozambique where she served the poor and preached the gospel. It was during her time in Pemba that Stef felt the call of God to become a full-time missionary.
After getting married Max and Stef talked regularly about serving overseas. They lived their lives with a sense of simplicity and intentionality so that they could respond to any open door God may open to take them to the field. A little more than two years ago they spent a few weeks in Papua New Guinea on Max's grandparent's old mission base. Now more than 60 years later the grandkids of those who heard his grandparents preach decades ago were singing songs of worship to Jesus and giving witness to how they are all part of the family of God. In just a few decades the gospel had completely reshaped how these people thought of God, themselves, and each other. This experience painted a picture for what they hope and pray will come from their lives, that someday kids will be singing to Jesus!
More about Max
As the grandson of a pioneer missionary and the nephew of a pastor, Max has been around ministry his whole life and has a deep and genuine love for the local church. Max served as the College Campus Pastor at New Creation World Outreach Church in Mankato, Minnesota for five years where he discipled students in their faith through biblical teaching, regular outreaches and missions trips, and weekly corporate prayer gatherings.
Max is an avid reader and student of theology and church history and is currently pursuing his Master's degree at Dallas Theological Seminary. As a missionary he hopes to use his gifts as a communicator and pastor to make disciples and plant churches through creatively bringing the gospel to the poor and needy.
More about Steffaney
Steffaney grew up outside of Madison, Wisconsin before moving to Minnesota for college. She grew up in the church but it wasn't until she had a dramatic encounter with Jesus in a dream during her freshman year of college that she began to follow Christ.
Stef is a nurse by training earning her Nursing degree from Minnesota State. After working for a few years at the Mayo Clinic Hospital she decided to go back to school to pursue her Master's degree as a Certified Nurse Midwife. Her medical training is what the Thomas' plan to use as a ministry platform overseas to serve the poor and sick with the loving and healing hands of Christ. Through this mercy ministry they hope to be able to make disciples and ultimately plant churches.
More about the Kids
Max and Stef currently have two beautiful children with a third on the way, due in March 2019.
Laikyn Rebecca Thomas was born August 5th, 2015. Even at her young age she loves to pray (she almost has the Lord's Prayer memorized), worship, and read her Jesus Storybook Bible. She is a little girl filled with a life and joy that is contagious and will bring a smile to anyone's face.
Kelles Cleon Thomas was born March 25, 2017 and is named after Max's missionary grandfather. He may like books even more than his big sister and his big brown eyes will just melt your heart.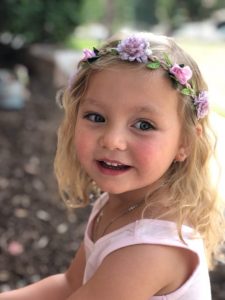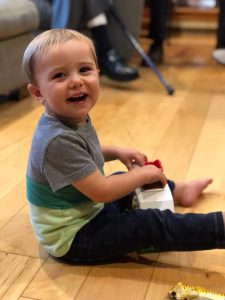 ---
Visit Their Website Donate Securely via PayPal Visit Their Instagram